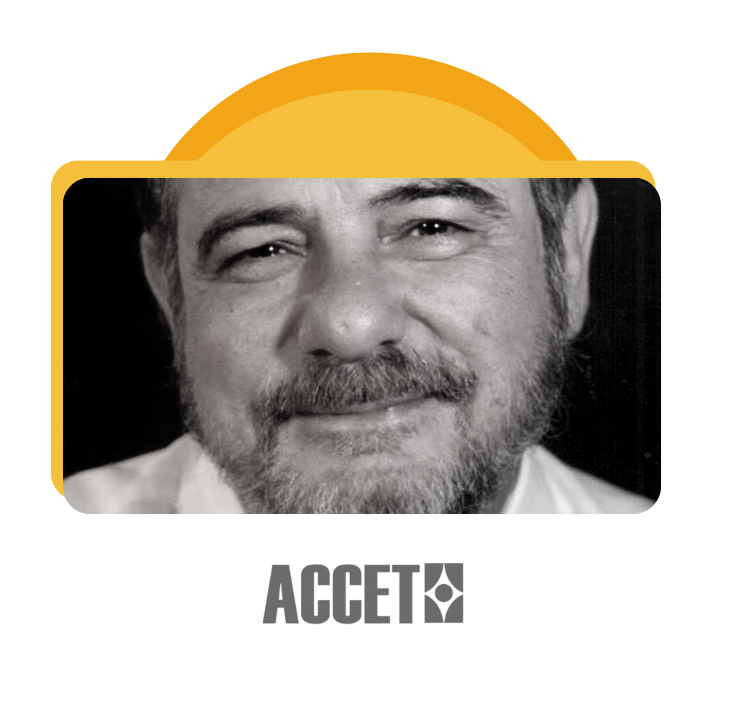 Thomas R. Tillia Community Service Award
The Thomas R. Tillia Community Service Award is presented to one institution each year at the ACCET Annual Conference. This award recognizes a school that demonstrates an ongoing, positive impact on community by benefiting the people, the infrastructure, and/or the natural environment.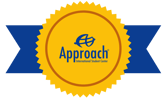 Thomas R. Tillia Community Service Award Winner 2021 🏆
We've created a global community of students, teachers, hard-workers, and dreamers. We serve this global community through efforts conducted by members of our organization as well as efforts done towards our community. These efforts include our free resources such as educational content, daily live streams, a private group for students, and our Free English Conversation Classes.
" [Approach ISC] They go beyond their mission by defining their community as the global community...They did a great job demonstrating an ongoing effort to address the needs of a wide array of areas contributing to the benefits of a broad population, including employment for the visually impaired, saving lives of sex trafficking victims, saving children abducted for organ harvesting, helping a community build houses after a major natural disaster, contributing to teaching the underprivileged, rebuilding a school as well as providing meals and school materials, and elevating engagement from the virtual environment for their global community- and they really demonstrated how they impact lives beyond the educational services… so it's our honor to present the 2021 Thomas R. Tillia Community Service Award to Approach International Student Center."
- Corey Rosso, ACCET Chief of Staff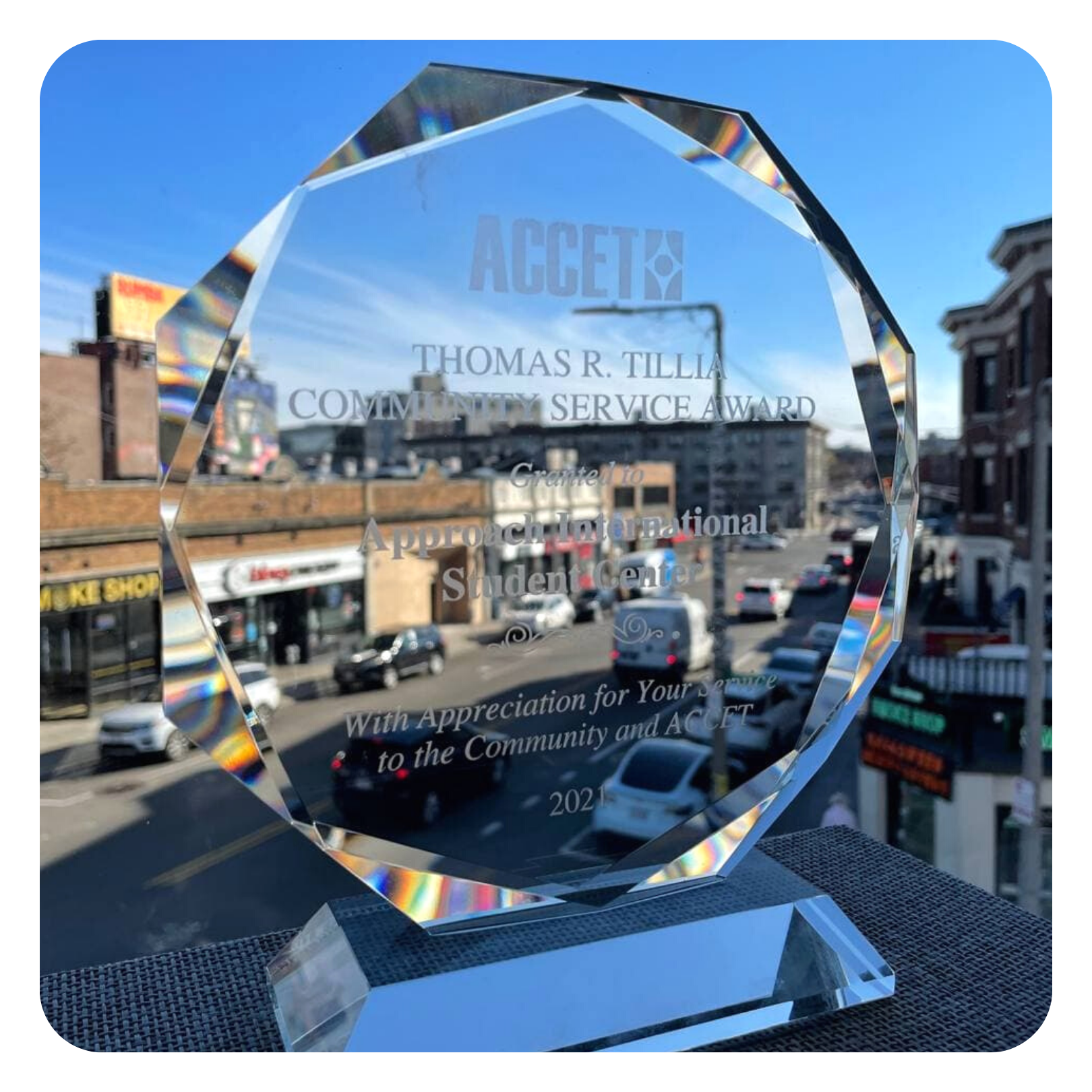 It is an honor to share and celebrate this award amongst all of those who are a part of the Approach family, as we've been recognized for fostering such an extraordinary global community which we've described as "students, teachers, hard-workers, and dreamers." This is a recognition of all of our hard work together, and this award is a milestone we've reached with you, not alongside you.
So thank you, Approach family 💙